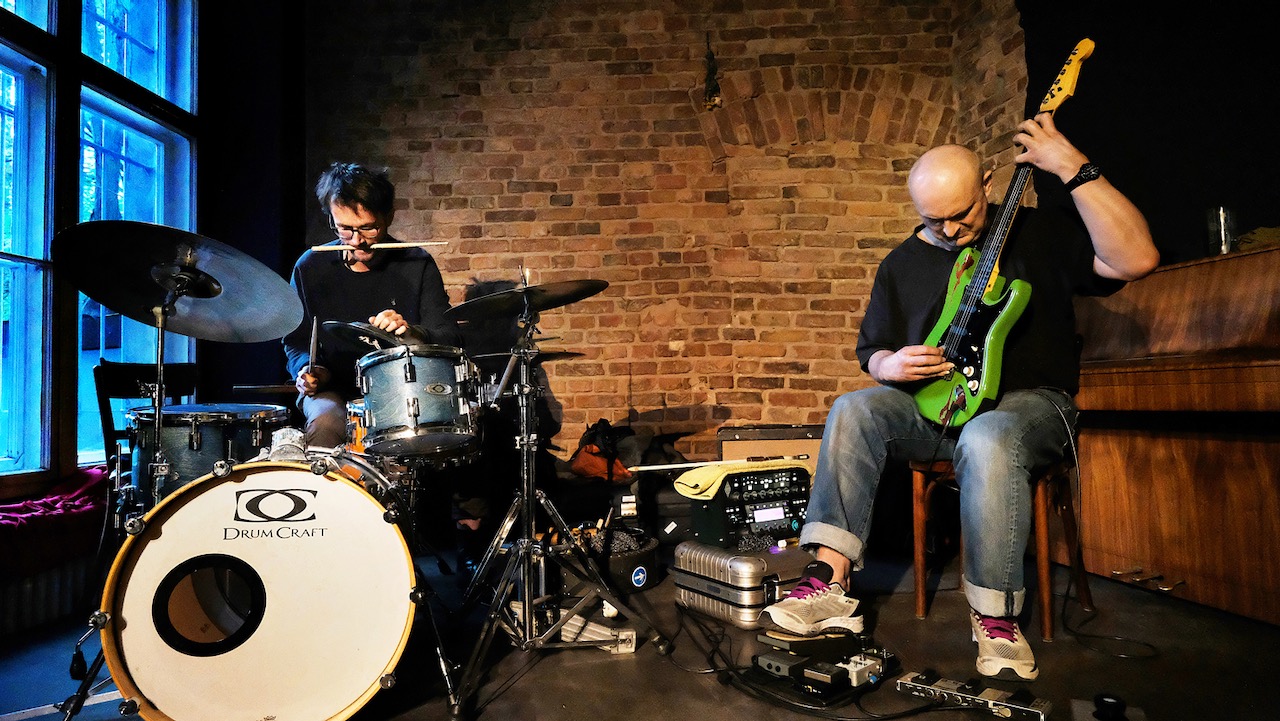 photo by Cristina Marx
XENOFOX en/de
Olaf Rupp - electric guitar
Rudi Fischerlehner - drums
The new Album "The Garden Was Empty" is out on Audiosemantics and avaiable on Bandcamp

"... one of the best duos that the combination of these two instruments currently has to offer if it comes to improvised music." freejazzblog

"A thrilling ride from start to end, they create a whole world filled with rackety riffs & rickety rhythms, all to this writer's delight." Vital Weekly
"...klingt überwältigend leger und zugleich bis an den oberen Rand angefüllt mit spontangenialen Ideen." Freistil
"Das Duo Xenofox liefert mit dem Album "The Garden Was Empty" einen hypnotischen und basslastigen Mix aus Hi-Hat-Expressionismus und entgrenztem Rock." TAZ

"Idylle ist schon lange keine Option mehr, über diese Linie sind die beiden 'Alien Entertainers' längst hinweg" Bad Alchemy
They can make quite a fuss in the china shop. But the aim is not to destroy things - it is about creating spaces, the air and the hidden silence amidst all the rubble that begets something special. A creative furor comes along with just enough ease to make sure that in the end everything fits together well to form a meandering whole. There is an organic wilderness in this music gaining ground so irreverently that if you are able to enjoy a note, a sound, a beat just for what they are: a note, a sound, a beat, then you will have fun to see the wood for the trees.
The cooperation between Olaf Rupp and Rudi Fischerlehner dates back to the year 2010: in different line ups – above all as a trio with Matthias Müller under the name RMF – they perform at many festivals of Jazz and New Music such as Saalfelden, Ulrichsberg and Elbjazz Hamburg and publish two albums, TAM and TINGTINGK. In 2014 the two play their first festival appearance as a duo in Aarhus, Denmark. A recording of the concert is published as a CD and highly received by the media as "furious" and as "one of Rupp's great moments" (Bad Alchemy) with "softly flowing layers" of "tempo and riot" (freistil). 



Barely two years later Rupp and Fischerlehner, now running under the name XENOFOX, present their first studio album HUNDRED BEGINNINGS. A large number of concerts at venues as different as Berlin's squat bar Schokoladen, German avantgarde institutions in Bielefeld and Schorndorf or the honorable Kaleidophon in Ulrichsberg, Austria were ideal opportunities for the duo to adapt their ears and instincts to each other and to focus and finetune their musical visions. 

The result is an album of Improvised Music with a very unique character and a very modern sound and concept, which is questioning official historiography and opening up new directions. "This can get quite loud sometimes, has a nice energy" and "it refers to Rock Music and to Freejazz both at the same time" (OÖ Nachrichten).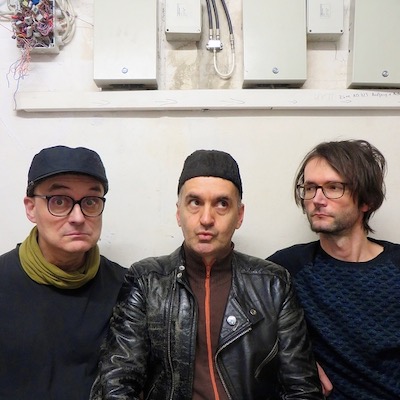 In 2017 they play a trio set with turntablist Joke Lanz at Alarme Festival Berlin, a recording of the concert gets released on Oltrarno Records as ALARM. The festival program sees the improvising trio "influenced by trip hop as well as by punk and performance art" and Exclaim! magazine states: "this is what rock and roll should sound like in 2018."
Most recently, Rupp and Fischerlehner released two download albums as a duo, MACONDO on Farai Records (2020), and CABBAGES AND KINGS on ScatterArchive (2022).
A new studio album titled THE GARDEN WAS EMPTY has been announced for February 2023 on Audiosemantics on CD and download.
Diskographie
CD
2023 Xenofox The Garden Was Empty, Audiosemantics, CD Bandcamp
2018 Xenofox & Joke Lanz Alarm, Oltrarno Raw, CD Bandcamp
2016 Xenofox Hundred Beginnings, Farai-Records, CD Bandcamp

2015 Olaf Rupp & Rudi Fischerlehner Live at Lydfestival Aarhus, Farai-Records and Bad Alchemy, CD Bandcamp


Digital
2022 Xenofox Cabbages and Kings, ScatterArchive, digital Bandcamp
2021 Xenofox & Joke Lanz A Proper Cup Of Coffee, Oltrarno Recordings, digital track on compilation, Bandcamp
2020 Xenofox Macondo (EP), Farai-Records, digital Bandcamp
2019 Olaf Rupp & Rudi Fischerlehner Xenokustik, Audiosemantics, digital Bandcamp

Videos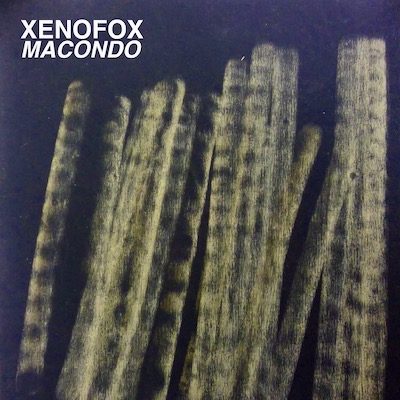 Presse
"
Beyond Xenofox's facility to create such gloomy soundscapes, there's also a tactility to their music - the scraped guitar strings and vigorously stabbed chords, these ghostly amplifier hums - that has a cinematic quality, especially when the piece sinks into a vortex of hell in the last five minutes."

"There's a dense interplay and often surprising changes in structure and sound – almost complete silence, buzzing, squeaking, chiming percussion, alt rock crescendos à la Sonic Youth and prolonged reverbs... Xenofox's debut is a beautiful album full of filigree detail, unexpected contrasts and varied moods."
Martin Schray on Hundred Beginnings, freejazzblog.org

"Alles fließt. Panther, Reh... Man trifft einander und fabriziert Musik, als wäre es das Normalste, das es gibt. Das Einfache, das leicht zu Machende, das verstand Brecht unter dem Kommunismus. Dabei ist das so oft das Schwierige, das schier Unmögliche im Stress des Wettbewerbs. Nicht so bei Rupp & Fischerlehner. Von leichter Hand gelingt das Neue, das Frische, das Unerwartete. Avantgarde mit viel Soul."
felix, freiStil

"Mit Hirn, Charme und Kanone. Ohne Extrawurst. Unprätentiöser Free Jazz. Eh klar virtuos, aber hier dürfen auch der Grunge, der Noise, der Knüppel und der Sumpf. Olaf Rupp hat nicht nur mit den Zorns und Brötzmanns dieser Welt gespielt, er erledigt auch gerne mal die Arbeit der Musikjournaille, indem er selbst Begriffe wie sonic pointillism prägt — denn eine trefflichere Bestimmung seines Spielstils (oder zumindest einer seiner Lieblingstechniken) gibt es wohl nicht. Da prasseln die Fingerkuppen aufs Griffbrett nieder, und die rasend schnelle Abfolge von Tönen erzeugt den Eindruck einer sanft fluktuierenden Fläche, die zwei Momente später plötzlich Volumen gewonnen hat und in den Raum ausgreift. Bis der Punkblitz einschlägt und die Streusel in alle Sturmwinde verstreut oder die transharmonische Welle sich rasselnd zurückzieht und reduziertem Saitenblubbern das Feld überlässt. Rudi Fischerlehner, kongenial, knarzt und knallt, rahmt hier die Klangbilder ein, trommelt dort die Chromatik aus der Form, durchstößt schließlich die vibrierende Leinwand."
steroid, freiStil

"... der Clash mit Olaf Rupp, mitgeschnitten im September 2014, ist furios. (...) Das Spiel ist enorm aufgekratzt, eine Ruppsche Sternstunde, wenn ihr mich fragt. Was der Popeye aus Saarlouis da auf den Saiten brutzelt, sucht auf dem Gitarrensektor seinesgleichen. (...) Wie sie da immer wieder synchron kaskadieren, trillern und knattern, da passt kein Haar dazwischen, um das Einvernehmen zu spalten. Neben den vorwärts preschenden Passagen fehlt es nicht an laut- und leismalerischer Drahtverbiegerei, Muschelgeraschel und Blechnapfgeschepper. Aber Tempo und Krawall, wenn auch der disziplinierten Sorte, sind definitiv das Salz und der Pfeffer in der Suppe."
Rigobert Dittmann, Bad Alchemy 84

"Live at Lydfestival Aarhus" ist ein Album geworden, auf dem Rudi Fischerlehner und Olaf Rupp ihre musikalische Eigenwilligkeit einmal mehr auf sehr unmittelbare Weise hörbar machen. Die beiden unterstreichen, dass sie definitiv anderes im Sinne haben, als einfach nur zu unterhalten. Ihr musikalischer Ansatz ist ein aus dem Rahmen des Üblichen fallender, einer, der zugegebenermaßen fordert. Aber genau dieser Aspekt macht ihre neue CD auch zu einer nachhaltig spannenden."
Michael Ternai, musicaustria

"...punkten Fischerlehner und Rupp bei der freejazzigen Stringenz. Die Virtuositätshymnen, die Rupp für seine Gitarrenkunst schon in diversen einschlägigen Medien eingefahren hat, gehen allesamt in Ordnung, detto ist auch Fischerlehner ein umtriebiger Drummer, der zuletzt etwa mit Peter Van Huffel's Gorilla Mask grandiosen Improwahn im Zeichen des Freejazz-Power-Punk eingespielt hat. Impro-Fun mit starkem Post-Freejazz-Einschlag."
Curt Cuisine, skug