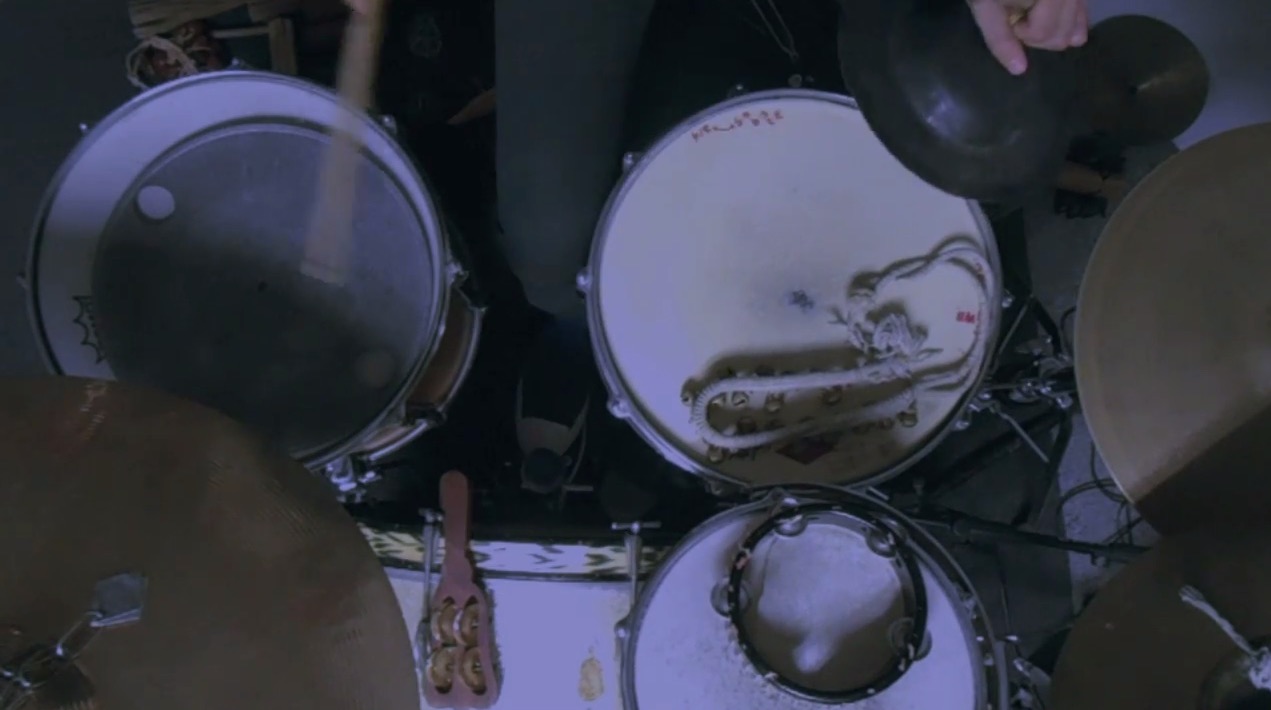 15 8 SLUM en/de

"Complex, challenging but totally affecting. Expand your rhythmic mind."
The state51 Conspiracy

In 2019 Rudi Fischerlehner released his debut drum solo album called 15 8 Slum on Not Applicable. A note about a rhythm in 15/8 lying side by side with Rene Pollesch´s book "www-slums" next to his drumkit by accident lead to the slightly dadaistic title, which seems appropriate to describe the extremes in Fischerlehner´s music: dark polyrhythmic constructions on one hand - 15 8 - loose textures and unconscious soundscapes on the other hand - SLUM. It´s complex and abstract - and goes to the core instantly.

The album was recently featured in radio Ö1 Zeit-Ton, SWR Sonic Wilderness and BBC Late Junction.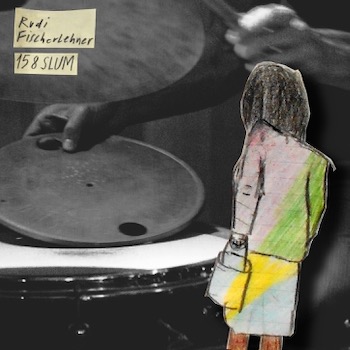 "15 8 Slum is a journey into sound. Highly enjoyable. Not only for drummers."
Martin Schray, Freejazzblog

"Wondrous, great and sensitive solo work."
Marlene Schnedl, Radio Ö1, Zeit-Ton

"True freedom reigns, and personality surfaces. There´s a wealth of great sounds. This is not only for drummers or improv-purists, this is an unagitated, beautiful and all around successful record."
Simon Camatta, freiStil

"The titles of 15 8 SLUM are not only an opportunity to admire the percussion work of this Austrian musician. Each of the six pieces is a carefully constructed composition with a specific athmospere and dramaturgy."
Robert Ratajczak, Longplay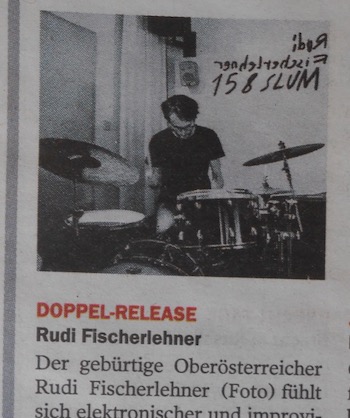 Tagesspiegel, photo by Anna Motterle
15 8 SLUM is out on Not Applicable on CD and digital, avaiable from
Bandcamp
Video of Semta on
Youtube
Download photos & press infos from
Dropbox
top of page