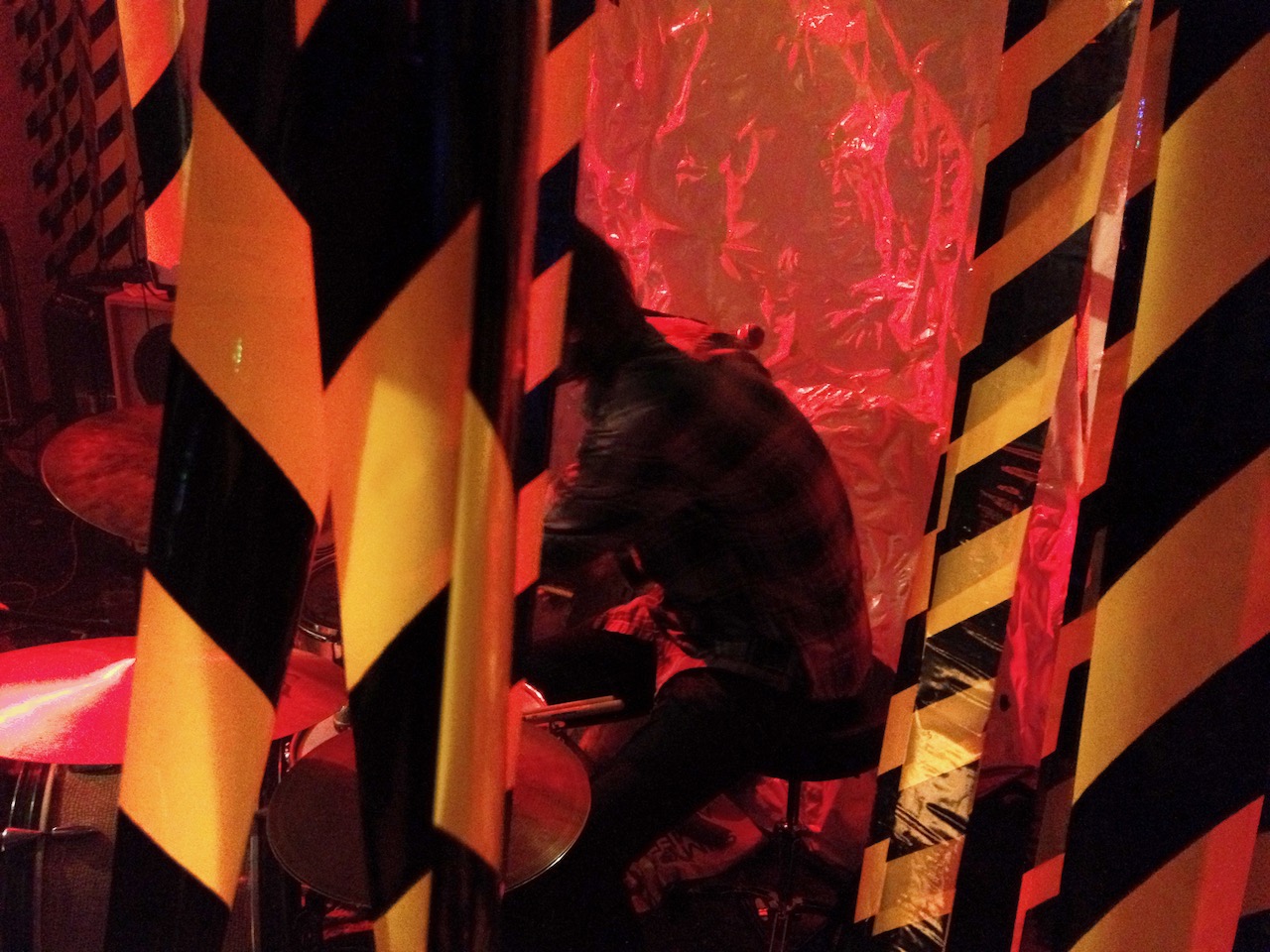 News en/de
May 2022
XENOFOX - a new digital Xenofox album called "Cabbages and Kings" is released by ScatterArchive and available through Bandcamp. Also see a video from the recording session on youtube
The time has come,' the Walrus said,
To talk of many things:
Of shoes — and ships — and sealing-wax—
Of cabbages — and kings —
And why the sea is boiling hot —
And whether pigs have wings.
Lewis Carroll
April 2022
A video of my solo concert at Interpenetration Graz is now on youtube
March 2022
DER DRITTE STAND - the debut album of Matthias Müller, Matthias Bauer and Rudi Fischerlehner releases March 11th on Not Applicable. Available from Bandcamp or order by Email
February 2022
FRAMES FRAGMENTS FREQUENCIES is an experimental dance film series in eight chapters by WILHELM GROENER with drums and sound editing by Rudi. The first part premieres on February 28th on framesfragmentsfrequencies.net
January 2022
VOYAGES - the new album by the Julie Sassoon Quartet is out on Jazzwerkstatt. It´s reviewed on AllAboutJazz and jazz album of the month in the Guardian.
December 2021
My contribution to this year's "Berlin Solo Impro Festival" can now be seen in full length on youtube
October 2021
Oltrarno-Recordings released a new track by Xenofox & Joke Lanz on their compilation "What is the Sun?" Available through Bandcamp
Back from a week of recording music for a new film by Alterazioni Video, which will be shown at the exhibition "Appunti per un parco incompiuto" at the Museo Nivola in Sardinia from October 30th.
June 2021
In memory of Peter Hollinger (11.11.1954 - 31.5.2021)
Some links to his music: Berliner Begegnung, Slawterhaus, Uludag, Koffersuite live. zwangsräumungverhindern
A video of the duo performance with Maria Colusi at Soundance Festival Berlin can be streamed until June 25 on dringeblieben.de, a video-trailer can also be found on tanzforumberlin.de
March 2021
WITH DRUMS - I´m on some tracks of Machinefabriek´s new album "With Drums", which brings together solo recordings of more than 40 drummers. Out as LP, CD and download on escrec. Get it from Bandcamp
January 2021
DIVING BELL, an online EP by the virtual trio of Marina Džukljev, Mia Dyberg & Rudi Fischerlehner made it into the improv top 10 listing of Popscotch magazin for 2020, saying "this imaginary trio seems like it has been playing together for years". You can hear it on Bandcamp.
June 2020
TINGTINGK by Olaf Rupp, Matthias Müller and Rudi Fischerlehner was originally released on CD by gligg records and as an EP excerpt by Bad Alchemy. Since gligg closed down, it is now digitally re-issued by Farai-Records, including an bonus track. The album can be found on Bandcamp
ATTENTION SPAN RESET with Zsolt Sőrés, recorded live at the No Wave Night at Auróra, Budapest in 2015 is finally out on CD! Released on Zsolt´s new label Hinge Thunder, available from Bandcamp
PAUSE, a digital EP by Mia Dyberg and Rudi Fischerlehner is out on Farai-Records, available from Bandcamp. "A piece of candy in a dark world." (Stef Gijssels, Freejazzblog)
May 2020
MACONDO, a digital track by Xenofox, is out on Farai Records and available from Bandcamp. "Beyond Xenofox's facility to create such gloomy soundscapes, there's also a tactility to their music - the scraped guitar strings and vigorously stabbed chords, these ghostly amplifier hums - that has a cinematic quality." (Martin Schray, freejazzblog)