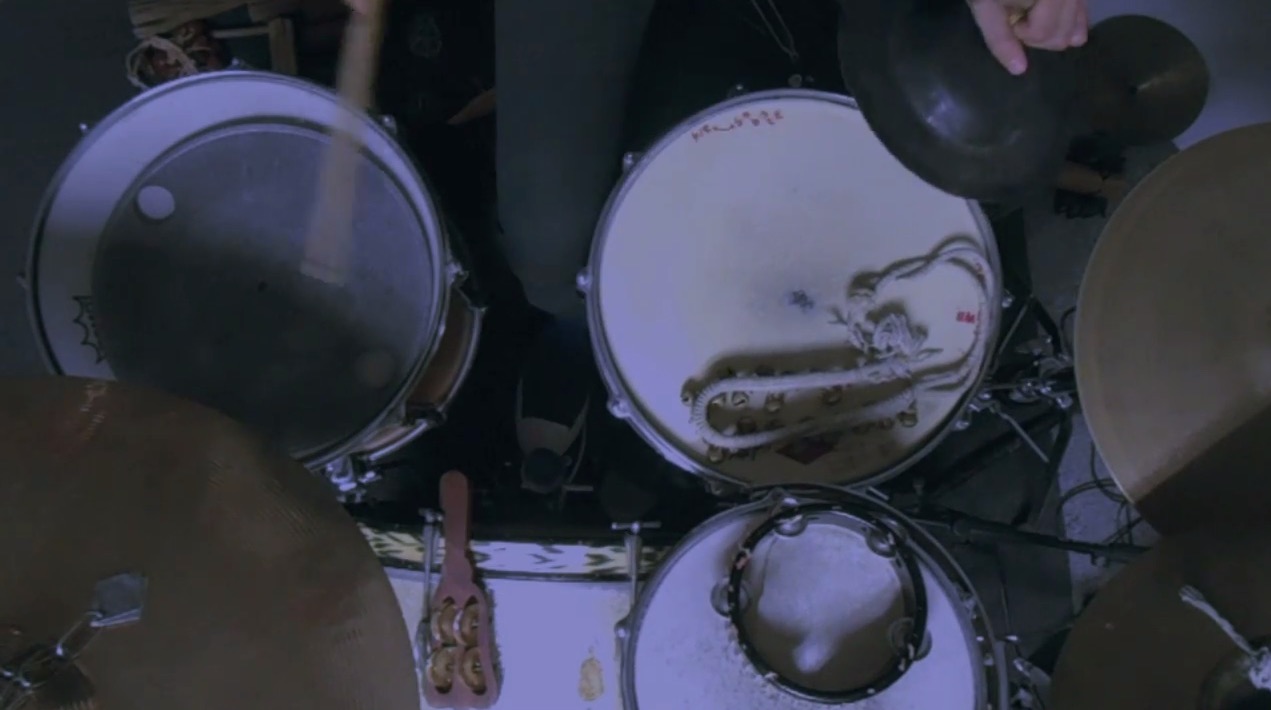 RUDI FISCHERLEHNER SOLO en/de

"Complex, challenging but totally affecting."
The state51 Conspiracy


15 8 SLUM is the title of Rudi Fischerlehner's debut drum solo album, released on Not Applicable. A note about a rhythm in 15/8 lying side by side with Rene Pollesch's book "www-slums" next to his drumkit lead to the slightly dadaistic title, which seemed appropriate to describe the extremes in Fischerlehner's music: polyrhythmic layers and constructions on one hand and textural sounds and noise on the other hand. It ́s complex and abstract - and goes to the core instantly.
The album was featured in radio Ö1 Zeit-Ton, SWR Sonic Wilderness and BBC Late Junction, live concerts took place at Ackerstadtpalast Berlin (presented by amStart), Strenge Kammer at Porgy&Bess Vienna, Grill X Vienna (presented by "Der blöde dritte Mittwoch"), Interpenetrations Graz, Solo Impro Festival Berlin and many more.
Please see Martin Schray´s article on freejazzblog for more backgound information on the album.

Discography
SPECTRAL NICHTS
Not Applicable, releases September 22nd 2023, CD and digital, Bandcamp
15 8 SLUM
Not Applicable 2019, CD and digital, Bandcamp

Videos
Semta on youtube
Live at Drum-Solo-Fest Berlin 2022 on youtube
Live at Berlin Solo Impro Festival 2021 on youtube
Live at Interpenetration Graz 2022 on youtube

Download
photos & press infos from Dropbox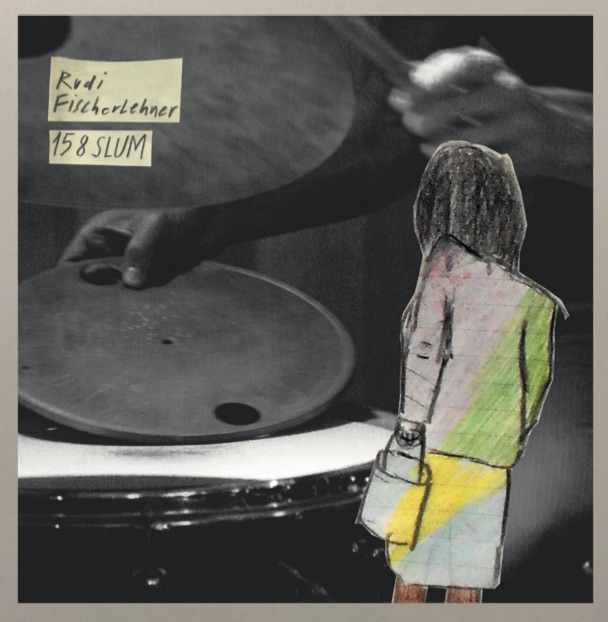 "15 8 Slum is a journey into sound. Highly enjoyable. Not only for drummers."
Martin Schray, Freejazzblog

"Wondrous, great and sensitive solo work."
Marlene Schnedl, Radio Ö1, Zeit-Ton

"This is an unagitated, beautiful and all around successful record."
Simon Camatta, freiStil

"The titles of 15 8 SLUM are not only an opportunity to admire the percussion work of this Austrian musician. Each of the six pieces is a carefully constructed composition with a specific athmospere and dramaturgy."
Robert Ratajczak, Longplay
"Nur Spielen, Fischerlehner's third track, then belongs as directly to Meese as his Adidas dress does to the dictatorship of art. Before that, Fischerlehner reveals with Semta that he has also read Dietmar Dath's Feldevaye and with Stasia that he has read Joseph Roth's Hotel Savoy. But that is only a hint of living space, in which hand and foot act, stick and sheet metal, scraping, knocking, throbbing, dripping. Not bookwormy, but rather as real as the anesthetic forest break on the inside and the scrawled catastrophe on the back. Someone is living my life. And it's not me, said Pollesch's Heidi Hoh. Away from expression, the limbs generate repetitive processes, up to the final ghost dance, to which a golem dreams of becoming an Indian or a great break dancer."
Rigobert Dittmann, Bad Alchemy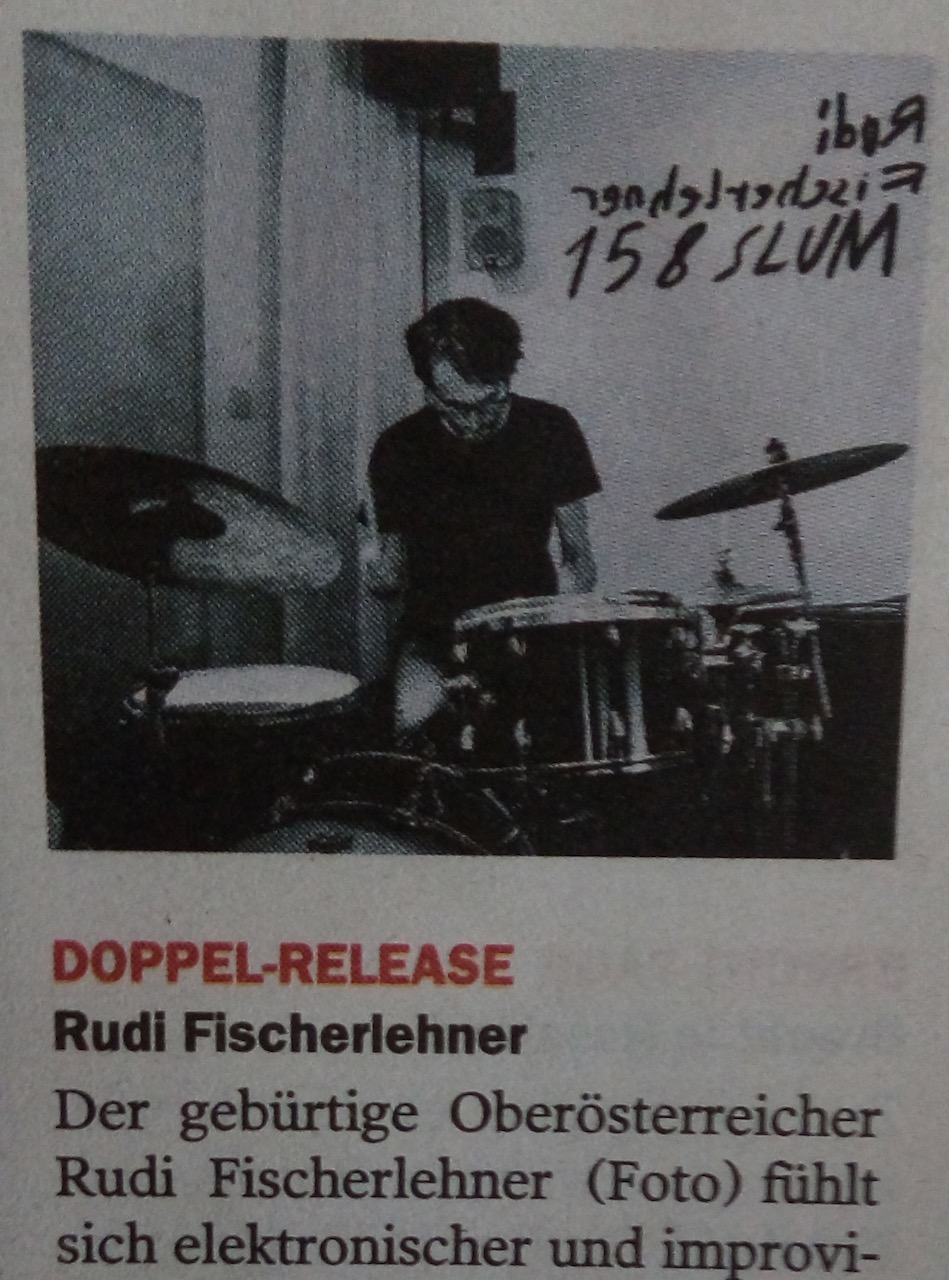 Tagesspiegel, photo by Anna Motterle